Virtual Tours for Museums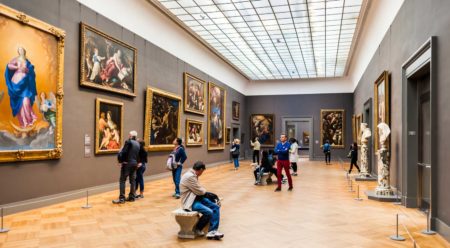 Museums offer visitors an opportunity to interpret displays and exhibits in personal, meaningful ways. The quality of the artifacts and construction will either attract future visits or drive people away for good.
Many families are turning to the Internet as a way to determine if a museum is worth visiting. Review websites can offer some insights, but that flow of information is somewhat outside of your control. When you have a 360-degree virtual tour of your facility available for sampling, you'll get to show everyone the greatness of your space.
Don't rely on chance to generate revenue. Add a virtual tour to your toolbox today.
Benefits of a Museum Virtual Tour
The goal of a museum is to capture the imagination. You can accomplish that task when a 360-degree virtual tour is made available to your potential visitors from your website or social platform.
This opportunity provides a digital representation of what a visit to your museum is like in person. You can evoke emotional responses with this medium because people can tangibly see the best items you have on display.
Virtual tours create an immersive experience that sells your exhibits and displays in real life because of the interest it generates. It is an opportunity for anyone of any age to discover something new and fun.
You can also use a 360-degree virtual tour as a way to enforce your museum's branding. It creates an example of the perfect experience that all visitors should choose to expect. This tool can also eliminate any discomfort that someone might have with a visit because it generates familiarity.
Now is the perfect time to set your museum apart from all of the other facilities in your community. A virtual tour is a smart and affordable investment to consider because it is engaging, shareable, and useful. Contact us today to get this process started.
Let's Talk 360-Degree Virtual Tours.