Production Studio Virtual Tours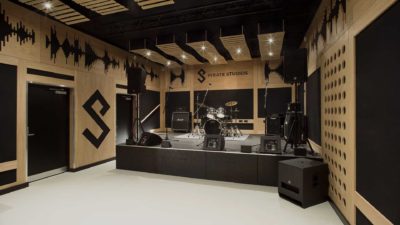 Production studios provide multi-faceted media to individuals and businesses of varying size. Depending on the services you provide, your clients might be involved in film, theater, music, or television. Proving that you've got the goods to deliver a high-quality project just got easier thanks to virtual tour technologies.
That's only one benefit to consider with a 360-degree virtual tour. There are many more that you might experience as well.
List of the Benefits of Production Studio Virtual Tours
Anyone who uses your 360-degree virtual tour can customize their experience without contacting anyone. This design gives them the chance to focus on the specific details that are important to them and their project. Instead of doing the selling in-person, this marketing tool allows each potential customer to close the deal by themselves.
Could your production studio take advantage of these benefits?
– You can save time and money by showing prospective clients your facilities online instead of using the traditional in-person tour.
– There is greater reach for your brand message because this media is effective on your website or social media platform.
– You can integrate custom approaches that let you target specific demographics.
– It attracts more attention to your studio by showing the quality of your work and facility immediately.
– You can focus on critical areas in your facility to show how your work can integrate into various projects.
– It gives you the opportunity present all forms of information related to the opportunities you offer. This benefit can include amenities, specific skills, or expertise that sets your agency apart from the competition.
If you want a chance at a better ROI, then consider a virtual tour today. Not only is it affordable, but it is also extremely useful as an optimization tool so that you can put your best foot forward. Talk to our team today to see how we can help you to start expanding your opportunities.
Let's Talk 360-Degree Virtual Tours.