Nightclubs and Bars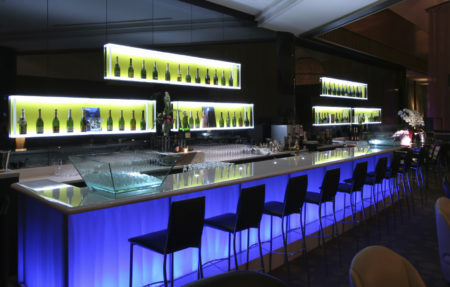 The music is thumping. You've got the drinks ready to pour. Your staff is ready and waiting, which means you need guests to come by for a good time.
Your nightclub can look awesome, but experience zero customer traffic if no one knows about it. Bars can sit empty despite the neon lights flashing in the windows.
New, innovative methods of marketing nightclubs and bars are creating disruptions in the industry. People want to go somewhere in their community where there is a buzz about the place. You can generate that desire by offering enhanced access to your property through the use of a 360-degree virtual tour.
Why Choose Virtual Tours for a Bar or Nightclub?
Providing a virtual tour on your website or social platform lets you advertise your concept on a different level. Instead of describing it on the radio or showing it on TV, you can provide 360 degrees of interactive exploration.
Your customers want to envision what a night out with their friends will look like before they step through your doors or pay a cover charge. The value you provide is in the anticipation of the experience. A 360-degree virtual tour allows each person to explore your venue in whatever way they choose.
Whether you are a jazz club, EDM rave, or a neighborhood bar, this marketing tool will show each potential customer more of what they can expect than a traditional review provides. You can even show off entertainment options with a virtual tour, like your pool hall, dance floor, or other amenities.
People might come to your location if they know how to find it, but virtual tours make it easier to get found. Contact our team about adding this option to your website to see how influential this resource can be for your facility.
Let's Talk 360-Degree Virtual Tours.