Virtual Tours for Fitness Centers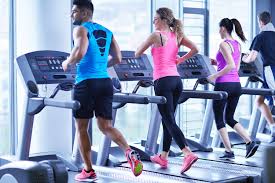 Fitness centers survive because they build a loyal membership to their brand. There is no other way to offset the cost of the equipment, personal trainers, and features in this commercial space.
You can accomplish a lot with the traditional marketing approach for subscription-based services. You can offer promotional rates, referral programs, and access to unique classes that are not available elsewhere in the community.
There is another option to consider today as well: a 360-degree virtual tour.
Why Is a Virtual Tour Such an Effective Tool?
If you currently hold a gym membership, then one of the deciding factors that caused you to invest was the quality of the facility. You took a tour of the main floor, the weight room, and the other services to make sure that they were in excellent condition.
Then you likely evaluated the atmosphere of the community. If it felt like a warm and welcoming place, then it made the process of investing easier to complete.
A 360-degree virtual tour provides this same service, but it does so in a passive way. Instead of having a staff member act as a babysitter for a prospective client, you can use this marketing tool to close the deal before that person ever visits your facility.
You can even use this option as a way to show the specific classes that are available at your fitness center. It works with other website options, such as a pop-up window with specific information. You can also display various facts or use custom buttons to complement the user experience of your website.
When customers know what to expect from your business, then they are more likely to consider becoming a member. You will find that a virtual tour tends to be an investment that continues to pay dividends well into the future.
Let's Talk 360-Degree Virtual Tours.