Apartment Communities Virtual Tours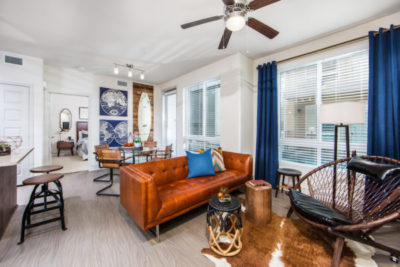 When tenants are satisfied, then apartment communities have an excellent chance to have a successful experience. Desirable amenities are one way to encourage units to fill quickly, along with lower upfront costs and modern fixtures. Competitive rental costs can encourage more applications too.
Another option to consider with prospective tenants is their ease of access. Attracting new residents can be a lot easier when there are 360-degree virtual tours of your model space accessible on your site.
Our team can provide your potential tenants with an immersive look in the digital sphere that works on their own time. It will show them each room in its entirety in an interactive way so that it can begin to feel like home immediately.
How Low Is Your Vacancy Rate?
It wasn't that long ago that a good apartment meant solid heating and air conditioning, decent appliances, and affordable access.
Tenants are now demanding more for their rent – and they're willing to pay a higher monthly rate to get what they want. If you have spent time and money creating the perfect place to live, then you should show it off!
A 360-degree virtual tour gives you a unique way to show them your recreation areas, lounges, common spaces, and pool without requiring them to stop by your property. When your application and background screening processes are online, it becomes possible to sign a new tenant without requiring a physical meeting to complete the contract.
Our team can help to make sure that your apartment community begins to create the emotional connections. This process can help someone start to think about your opportunity as their future home. You might even gain some optimization benefits from this investment when you add it to your website.
Let's schedule your appointment today so that you can experience all of the benefits of a virtual tour.
Let's Talk 360-Degree Virtual Tours.